Best Zombie Movies, TV Shows, and Books
Check out this list of awesome zombie movies from them most popular streaming services, including Netflix, Hulu, Amazon Prime, HBO GO, TubiTV, and more.
The zombie sub-genre of the overall apocalypse genre is alive and booming well! With so many zombie movies streaming platforms like Netflix, Hulu, and Amazon Prime, it can be challenging to find a true standout. Below are the best zombie movies and shows on the top platforms right now.
And if you still can't scratch that undead itch, read on for the best zombie books!
Zombie Movies
Day of the Dead (2008)
Starring: Mena Suvari, Nick Cannon, Ving Rhames
Rating: 9/10
Available on: Amazon Prime
Day of the Dead is a well-made 2008 zombie flick that takes place in a small Colorado town the residents themselves christen a "shithole." Clearly, the movie doesn't take itself too seriously—but the zombies are still pretty terrifying.
In a fashion typical of most zombie movies, the outbreak begins with a mysterious virus that infects most of the population. The narrative follows some young adult survivors as they navigate the chaos. This flick is definitely among the best scary movies to watch on any platform.
The Mad (2007)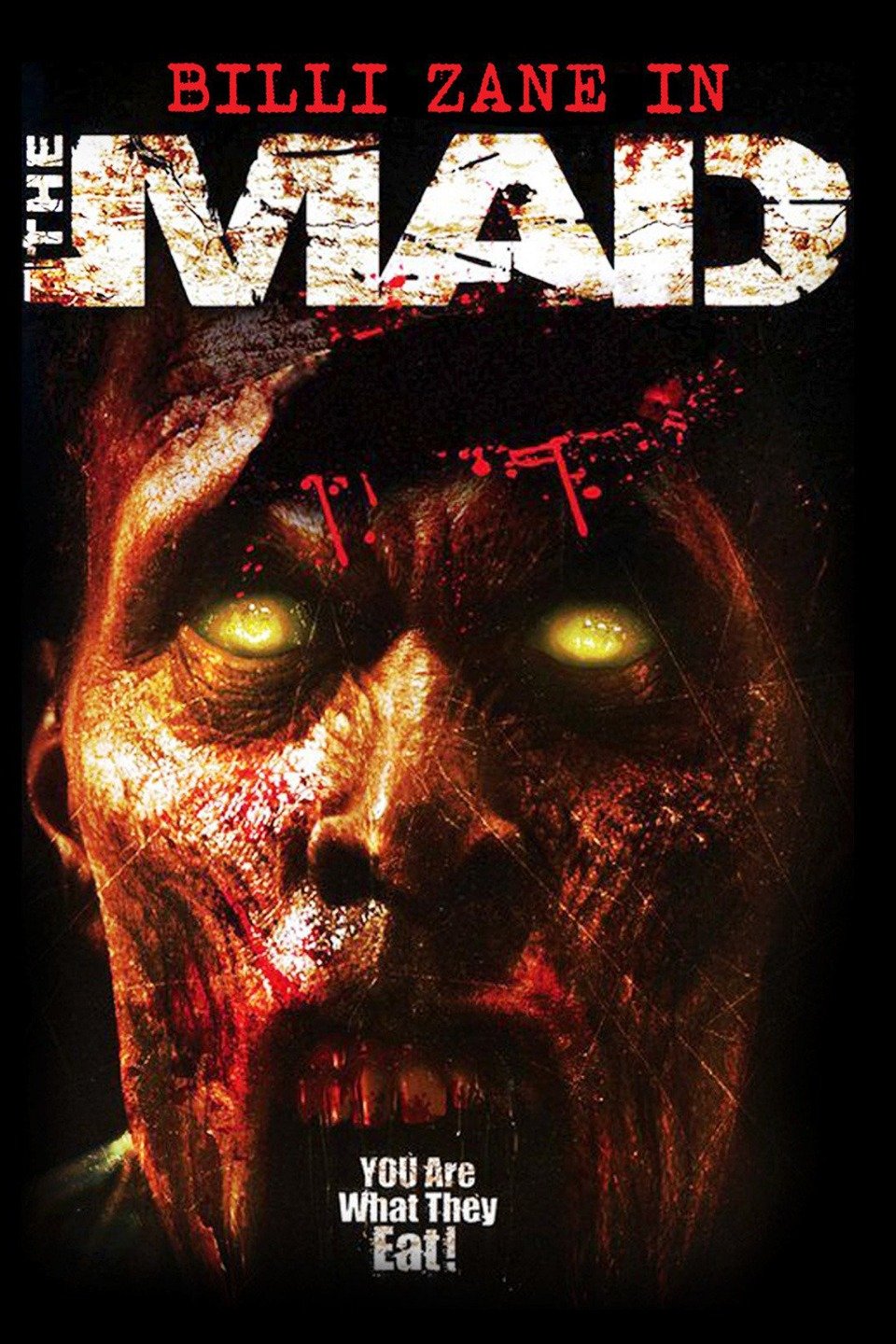 Starring: Billy Zane, Maggie Castle, Shauna Mac Donald
Rating: 9/10
Available on: Prime, TubiTV
This movie plays on the Mad Cow Disease epidemics of the past several decades, with infected burger meat causing a new, unique outbreak of zombies. This hilarious mid-budget zombie flick is led by Billy Zane.
The Night Eats the World (2018)
Starring: Mena Suvari, Nick Cannon, Ving Rhames
Rating: 9/10
Available on: Amazon Prime
After a 20-something man falls asleep at a party, he awakens to the end of the world as he knows it.
The Night Eats the World is a fascinating look at the psychology of an individual as he takes on a new reality.
World War Z (2013)

Starring: Brad Pitt, Matthew Fox, Mireille Enos, Daniella Kertesz
Rating: 9/10
Available on: FX Now
Brad Pitt plays the lead in this action-filled zombie apocalypse film as a United Nations employee trying to stop the pandemic.
With terrifying zombies and an excellent director, World War Z is one of the best zombie movies out there. The plot is thick, and the movie's large budget allows for the truly satisfying and convincing special effects the genre calls for.
Cooties (2014)

Starring: Elijah Wood, Alison Pill, Rainn Wilson
Rating: 10/10
Available on: HBO Go
Elijah Wood, Alison Pill, and Rainn Wilson are a few of the familiar faces leading this hilarious film, wherein elementary school teachers must survive against swarms of their infected students.
Night of the Comet (1984)

Starring: Catherine Mary Stewart, Kelli Maroney, Robert Beltran
Rating: 10/10
Available on: TubiTV, Amazon Prime
Think Fast Times at Ridgemont High meets Zombieland meets I Am Legend. It's a fun 80's take on zombie movies and stars the gorgeous Catherine Mary Stewart. Night of the Comet would definitely be a fun way to kick off a 90's era action movie night!
Savageland (2015)

Starring: Edward L. Green, Monica Davis, Len Wein
Available on: Tubi TV
An illegal immigrant survives a horrid yet mysterious massacre in a small Southwestern town. Shot in the popular "fake documentary" style, Savageland only provides glimpses of the zombies, but its slow reveal of the attack is still satisfying and handled well.
Watch Savageland on Tubi TV now.
Zombieland (2009)

Starring: Jesse Eisenberg, Emma Stone, Abigail Breslin, Woody Harrelson, Bill Murray
Rating: 10/10
Available on: Netflix
Between laughing and shaking your head, you will love this creative take on the zombie apocalypse genre as much as its star-studded cast.
The movie follows a group of misfits as they head from Texas to Ohio looking for family. Instead, they end up at an amusement park in Los Angeles that is supposed to be zombie-free.
Zombieland Double Tap (2019)
Starring: Emma Stone, Abigail Breslin, Jesse Eisenberg, Woody Harrelson, Bill Murray
Rating: 10/10
Available on: Prime video
A rare instance of the sequel being just as good, if not better, Zombieland Double Tap picks up ten years after the first film.  The gang is still fighting zombies together, but features a new, faster breed of zombie that proves harder to kill.
Life After Beth (2014)
Starring: Molly Shannon, Aubrey Plaza, Dane DeHaan, Matthew Gray Gubler, John C. Reilly
Rating: 9/10
Available on: Netflix
When his recently deceased girlfriend comes back to life, Zach is both overjoyed and confused as hell. Some things are just too good to be true.
This is a fun one, and well worth the watch. And who doesn't love Aubrey Plaza?
Pontypool (2008)
Starring: Stephen McHattie, Lisa Houle, Georgina Reilly
Rating: 8/10
Available on: Amazon Prime (rent or buy)
A radio host learns of reports of a deadly virus outbreak in the small Ontario town he's stationed in.
He barricades himself inside his studio and tries to warn listeners about the virus and its unlikely mode of transmission: the English language.
Scouts Guide to the Zombie Apocalypse (2015)
Starring: Tye Sheridan, Logan Miller, Joey Morgan
Rating: 8/10
Available on: Amazon Prime (rent or buy), IMDb TV
Three scouts, on the eve of their last camp-out, discover the true meaning of friendship when they attempt to save their town from a zombie outbreak.
When the bloodthirsty invade their once-peaceful town, it's up to boy scouts Ben (Tye Sheridan), Carter (Logan Miller), and Augie (Joey Morgan) to save the day. With help from Denise (Sarah Dumont), a beautiful but tough cocktail waitress, the boys must put their scouting skills to the ultimate test to save mankind and earn their zombie-killing badges.
Zombie TV Shows
Black Summer (2019)
Starring: Jaime King, Christine Lee, Justin Chu Cary, Kelsey Flower
Rating: 10/10
Available on: Netflix
This Netflix Original series follows multiple zombie outbreak survivors with intertwining stories.
More violent and intense than the popular The Walking Dead, Black Summer has phenomenal cinematography and is delivered in 5- to 10-minute chapters, making it feel more like a movie than series.
Stream it on Netflix here.
The Walking Dead (2010 – )
Starring: Andrew Lincoln, Norman Reedus, Melissa McBride, Jeffrey Dean Morgan
Rating: 10/10
Available on: Netflix, Amazon Prime, AMC
Just mentioning the name of the show and you can just start hearing the eerie, creepy TV show intro. Now entering its twelfth season, The Walking Dead is arguably the most well-known zombie show ever. With over 175 episodes so far, it's clearly a hit, despite criticism over its divergence from its source material (a series of comic books of the same name).
The main characters survive a zombie apocalypse, but then have to fight major scumbags like Negan and the Whisperers. Although they have lost viewers due to some of the characters being killed off, diehard fans keep tuning in for more.
Fear the Walking Dead (2015 – )
Starring: Kim Dickens, Cliff Curtis, Frank Dillane, Alycia Debnam-Carey
Rating: 8/10
Available on: Netflix, Amazon Prime, AMC
A spinoff of The Walking Dead, this zombie show follows a dysfunctional family on their journey to Mexico.
Admittedly, Fear the Walking Dead isn't as good as its source series, but comes very close. Fans of the main show will enjoy it, and its promising mix of new and old characters that hints at a fully merged group in the future.
The Walking Dead: World Beyond (2020 – )
Starring: Aliyah Royale, Alexa Mansour, Hal Cumpston, Nicolas Cantu
Rating: 6/10
Available on: Amazon Prime, AMC
Another spinoff of The Walking Dead, this one is geared more towards the younger crowd. It focuses on the first generation of young adults growing up in a zombie-filled world.
Although the premise sounded promising to fans, the execution leaves a lot to be desired.  It's somewhat hard to follow and even downright boring at times, and there isn't much zombie-fighting.
All of Us Are Dead (2022 – Present)
Starring: Park Solomon, In-soo Yoo, Lee Yoo-mi
Rating: 9/10
Available on: Netflix
Following the wildly popular Korean Original Squid Games on Netflix released in September of 2021 comes one of Netflix's planned 25 Korean Originals releasing in 2022.
Netflix's latest Korean Original, All of Us Are Dead, portrays a normal school day for the students at a Korean high school.
But when a student returns from the school's science lab he is infected by an unknown virus. As the infection spreads out of school and throughout the peninsula, the Military desperately interrogates the psychotic science teacher who started it all, while his students struggle to survive until help arrives.
In All of Us Are Dead's first three days of availability, it amassed nearly 125 million hours watched globally, easily making it one of the best shows to stream right now.
Zombie Books
The Walking Dead (2003 – 2019)
Authors: Robert Kirkman, Tony Moore
Rating: 10/10
The comics that inspired The Walking Dead were also adapated into novels. They begin with Rick waking from a coma to discover the world is now overrun with zombies. After searching for his wife and son, he finds them living with his deputy and other survivors.
Find it on Amazon here.
World War Z (2006)
Author: Max Brooks
Genre: Horror / Thriller
Traveling from city to city, the protagonist meets other survivors and records their experiences of the zombie apocalypse that destroyed the world. The book has an eerie realness to it that outshines even the high-budget effects of its film adaptation.
Find it on Amazon here.
Extinction Horizon Series (2017)
Author: Nicholas Sansbury Smith
Genre: Horror / Thriller/ Science Fiction
A failed top-secret weapons experiment turns millions into mindless killing machines. As if zombies weren't scary enough, these ones are also infected with the Ebola virus.
The novel follows Master Sergeant Reed Beckham from the site of the infection, and back home where the disease runs rampant. Can the CDC help Beckham save the planet, or is it over for the human race? This seven-book series will keep you reading to find out.
Find Book One on Amazon here.
The Alpha Plague (2018)
Author: Michael Robertson
Genre: Horror / Thriller / Science Fiction
What starts as one man trying to reach his family before the zombies do evolves into a series of eight suspenseful novels.
Filled with action, twists, and even a little romance, the books keep you reading and guessing, despite a few redundancies and frustrating character developments.
Find it on Amazon here.
This is the Way the World Ends (2017)
Author: Keith Taylor
Genre: Horror / Drama / Thriller
In the year 2031, there are 400 million people left on the earth, and the numbers are shrinking.
In 2014, researchers uncovered a virus while surveying in Siberia.  Despite being frozen for 30,000 years, the virus isn't just viable: it's also powerful, and soon wreaks havoc on the entire world. By the year 2031, only 400 million people are left—and, as humanity struggles to survive, those numbers keep shrinking.
Similar to World War Z, the main character in This Is the Way the World Ends travels to conduct interviews with survivors, from American politicians to homeless people in India.  Gritty and varied, the separate narratives form a larger picture that starts to feel scarily realistic.
Find it on Amazon here.
Cell (2006)
Author: Stephen King
Genre: Horror / Thriller / Science Fiction
A supernatural event, known only as the Pulse, starts worldwide on October 1st at exactly 3:03 pm.  Suddenly, anyone on or near their phone transforms into a violent maniac hell-bent on murder.
It's no surprise that Stephen King can write a great zombie book, masterfully blending his famous horror novel writing skills with a modern twist that feels all too real. By the time you're done reading Cell, you'll find yourself pausing before you pick up that phone for some mindless scrolling.
Find it on Amazon here.
About Post Author