South Korean girl-group powerhouse BLACKPINK have shattered records worldwide, from album sales to YouTube views.  They've amassed an astounding number of awards since their debut in 2016, and bring a refreshing take to the normally bouncy, oh-so-safe world of K-pop.
With elements of trap music and EDM infused into many of their songs—as well as a healthy and charmingly unexpected dose of hip-hop—the girls have garnered international acclaim. BLACKPINK's work definitely puts themselves among the best K-Pop songs out there.
What's more, they've attracted a legion of fans from all backgrounds, ages, and tastes.
Here's BLACKPINK's complete discography, in chronological order. It includes every album, mixtape, and single the group has released to date.
Mixtapes
Albums
Singles
"Boombayah"
"Whistle"
"Playing With Fire"
"Stay"
"As is It's Your Last"
"Ddu-Du-Ddu-Du"
"Kill This Love"
"How You Like That"
"Ice Cream" with Selena Gomez
"Lovesick Girls"
"Awesome"
"Sour Candy" with Lady Gaga
Features
"Kiss and Make Up" by Dua Lipa
BLACKPINK Mixtapes
Square One
Released: August 8, 2016
Facts about Square One 
In the track "Whistle," BLACKPINK discusses the love and respect girls should have for themselves, and save their love for men deserving of it.
BLACKPINK's debut single, "BOOMBAYAH," is an upbeat summer track. It explores the importance of finding a mature man as a partner.
Jennie was the first member to join BLACKPINK. All the girls were discovered via YG Entertainment.
Popular Songs
Listen
Square Two
Released: November 1, 2016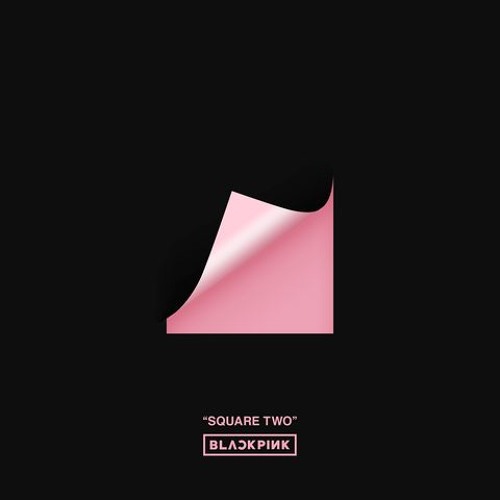 Facts about Square Two
Lyrics in "Playing With Fire" cover the group's accomplishments in their music career, and their desire to keep going.
In the track "STAY," BLACKPINK discusses their roots—being trainees for YG Entertainment—as well as the toxicity in relationships where you're too afraid or comfortable to leave, despite knowing you should.
All of the BLACKPINK members entered the music industries at a very young age. They therefore never had the chance to date as teens. Strange as it sounds, this is a common rule K-pop stars, known as "idols" in the industry, have to follow. This helps them maintain a very specific and implicitly pure public image.  Similarly, mixed-gender bands are not allowed.
Popular Songs
"PLAYING WITH FIRE"
"STAY"
Listen
Square Up
Released: June 15, 2018
Facts about Square Up
In the track "FOREVER YOUNG," BlackPink expresses that those in their youth should live life to the fullest, with no regrets.
"REALLY" explores how girls appreciate the white lies boys tell them to salvage their love for each other—such as not checking other girls out.
On November 12th, 2018, Jennie from BLACKPINK was the first member to release her solo debut song.
Popular Songs
"FOREVER YOUNG"
"DDU-DU DDU-DU"
Listen
Kill This Love
Released: April 5, 2019
Facts about Kill This Love
In the track "Kill This Love," BlackPink discusses the obsession that comes with love. This includes being consumed by an illusion when you desperately want things to work.
"Don't Know What To Do" covers the need to save face and act okay after a breakup, despite needing time to heal properly.
Popular Songs
Listen
BLACKPINK Albums
The Album
Released: October 2, 2020
Facts about "The Album"
"Ice Cream" embodies how the girls see themselves: sweet and consistent in their trademark flavors, both as individuals and as group.
The music video for "Ice Cream" features Selena Gomez. It been viewed on YouTube over half a billion times to date.
Popular Songs
"Ice Cream"
"How You Like That"
"Lovesick Girls"
Listen
In just a few short years, BLACKPINK has risen to the top of their game in not only K-pop, but the international genres of hip-hop and EDM, as well.  Fans eagerly away every new release and musical innovation these talented women have to offer. BLACKPINK is now among the most recognized names in K-pop such as BTS, MAMAMOO, Jessi and Red Velvet. They're even beginning to rival big names in the states like Fall Out Boy and many others.
About Post Author